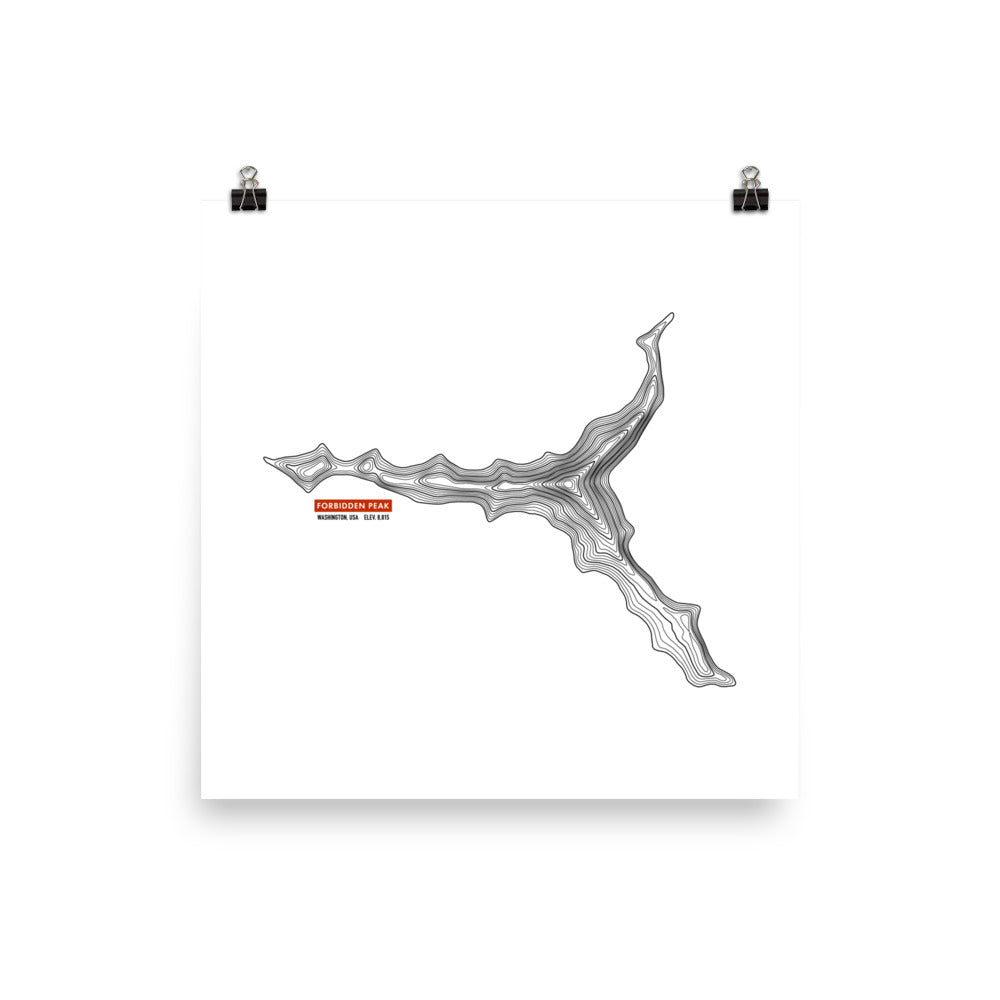 Fobidden Peak - Print
At 8,815 ft (2,687 m), Forbidden Peak is part of the North Cascades. With three ridges converging towards a pointed summit, Forbidden Peak is one of the most popular mountains in the entire Cascades.

Museum-quality posters made on thick, durable, matte paper.

A statement in any room. These puppies are printed on archival, acid-free paper. Printed in America, sweatshop free.